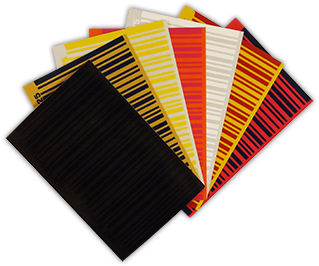 BAi Barcode Decals /stickers Miami-broward
Guardian Electronics, inc. offers Bai barcode decals or sticker for your vehicle in 56 different colors, which is useful for color matching or color-coding parking areas. For an unobtrusive (almost invisible on tinted windows) decal, our popular black-on-black label is the answer. Once properly attached to the car window, the decals or sticker will not be lost or loaned, and Barcode Automation readers cannot read photographs or photocopies of labels.
Specialty Decals
In addition to our standard decal Barcode Automation has labels for special uses:
A larger decal, measuring 7″ tall and 3.75″ wide for use on large vehicles, such as delivery trucks, big-rigs, or heavy equipment. These decals have a read range of up to 12′.
Decals on handheld cards, ideal for use as temporary access passes for rental vehicles. Also useful for classic or antique show vehicles and motorcycles.
Decals with a magnetic backing which are easy to use on vehicles allowed temporary access.
Decal or Sticker Colors
Click image in the color table for example and part number for ordering. Colors may vary from actual decals.
Decal Color Table

Stripe
Colors
Background Colors
Black
White
Yellow
Gold
Orange
Red
Magenta
Black
White
Blue
Green
Yellow
Orange
Red
Magenta
Custom Decal Design
We offer a decal design service, making it easy to customize your decals with special features such as a name or logo. Here are some samples of what we've done: